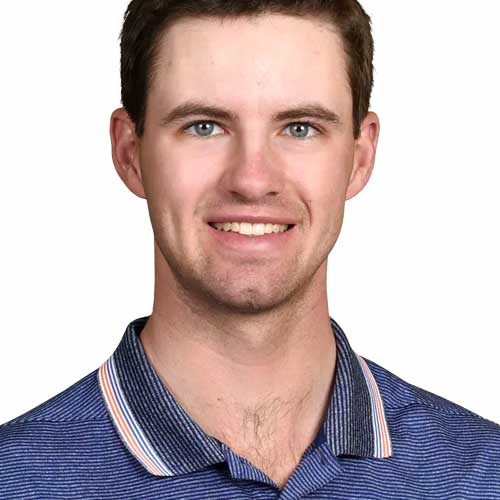 Alex Smalley is a rising star in professional golf, after one of the most storied careers in NCAA history. After an All-State career in the NC high school ranks, Smalley went to Duke University where he made history. Smalley holds the best career scoring average in school history, the best single-season scoring average in school history, the most Top 5 finishes in school history and the most sub-70 rounds in school history. His amateur career includes two wins at the Sunnehanna Amateur Championships and a number of tournament victories and Alex made his PGA Tour debut in 2017 at the U.S. Open. Alex was a GolfWeek and Ping All-American, a Rod Myers Award winner and a member of the U.S. Palmer Cup and prestigious Walker Cup. Alex ranked 12th in the 2019 World Amateur Golf Ranking, turning Pro after his Walker Cup experience.

Alex made an immediate impact after turning Pro. Alex finished T-3 at the MacKenzie Tour PGA Canada Q-School, earning exempt status for the season. Although 2020 presented numerous challenges, Alex qualified for the 2020 Phoenix Open and played in numerous tournaments in 2020, winning his first professional tournament on the SwingThroughTour at Bermuda Run. Alex played in a number of LOCALIQ events and set the series record with a 60 at the 2nd Round of the Classic at Calloway Gardens. Alex finished in the Top 10 in the LOCALIQ points list and began 2021 on the PGA Tour at the Corales PuntaCana Championship by finishing T-14, his first PGA Tour Top 20 finish, highlighted by a five under 67 on Friday.

Alex holds a degree in Environmental Sciences from Duke makes his home with his family in NC.