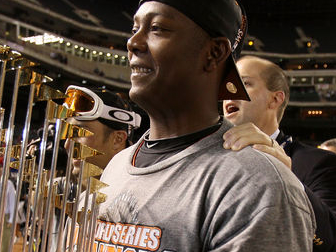 The business problems facing a professional athlete or broadcaster today involve a complex set of important considerations which affect both the negotiation of a personal services contract and the conservation of salary and other benefits. Meister Sports' intensive experience in all of these areas will be put to use for your benefit, in a host of different ways.

First and foremost, we will provide expertise with respect to the negotiation of your contract. Over the past 30 years, we have participated in the negotiation of more than 1,000 player contracts, with individual responsibility for many arbitration cases and negotiations both at the major league and minor league level and have negotiated more than $1.5 BILLION worth of player contracts. We pride ourselves on hard work and careful preparation on every contract. Meister Sports Management has prepared over 100 arbitration cases, some of which have been tried and some of which have been settled and all of our preparation of these cases is done IN HOUSE. We have worked on multi-million dollar guaranteed contracts for such players as RANDY JOHNSON, ROY OSWALT, KYLE FARNSWORTH, TIM WAKEFIELD, CORY LUEBKE, CLINT BARMES, EDGAR RENTERIA, SEAN MARSHALL, JOE SMITH, DENNY NEAGLE, KEVIN YOUKILIS, BRETT GARDNER, BRIAN GILES, and PAUL O'NEIL. and prepared a number of complex, high level arbitrations. We are considered by many in the field as the preeminent baseball arbitration experts. The negotiation of player contracts and the arbitration of salaries has given us a special understanding of the market for salaries, one that will work to your benefit when we negotiate. In fact, a number of other agents have, in the past, asked us to conduct their arbitration cases, relying on our expertise.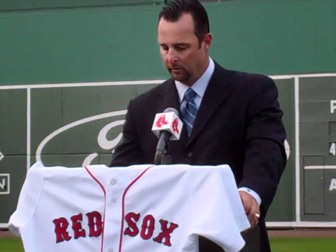 We have a complete understanding of the Union and major league rules and can explain and deal with any problem which is baseball-related. We are experienced negotiators in all facets of contract law and our broadcast and golf contracts reflect that expertise. We have negotiated numerous broadcast deals with NBC, ABC, FOX, and ESPN and created formidable partnerships for our golfers with iconic companies such as Titlist, Taylor Made, Cleveland, Under Armour, MGM Resorts, Tommy Bahama, and Chase 54.

We have also advised a number of high-rated draft choices in the past few years and have developed an expertise in that respect. Our draft experience began with Hall of Famer, Barry Larkin and over the last 30 years has included future major leaguers Chris Burke, Ben Revere, Cory Luebke, Chris Young, Johnny Giavotella, Chris Smith, Andrew Chafin, Neal Cotts, Brett Gardner, Bobby Miller and Cody Allen.

Along with the negotiation of salary, there are a whole host of other issues which we deal with. We are prepared and have extensive experience in dealing with all baseball-related issues, including the negotiation of winter ball contracts, glove, and shoe contracts, other promotional and endorsement opportunities, any grievances which may arise involving the parent club or under the Union's collective bargaining agreement and any other baseball-related matter. In addition, we have experience in dealing with player injuries and can recommend specialists in any area.
There are also a number of other considerations which we will address in terms of salary and financial planning, including estate planning services, financial planning services, insurance services, etc. We can provide guidance in those areas, and can also recommend qualified professionals who will specialize in a whole range of areas providing financial planning services. Any financially related problem which you encounter can be handled with great expertise. For insurance and other related services, we can recommend and work with a number of qualified experts who we can use to get the best advice possible. There are also a number of other less tangible concerns which we are available to help with. Specifically, we are very concerned about the welfare of the clients that we represent, and we take an active role in the areas of off-season and post-career employment.

Our representation of you will not end when your season ends or your career ends but will continue as long as our knowledge and friendship benefit you. Our approach has always been that a player becomes a client and a friend and that each relationship goes hand in hand with the other. Your personal welfare is just as important to us as your welfare on the field the course, or in the booth, and we will take a personal interest in your emotional well-being as well.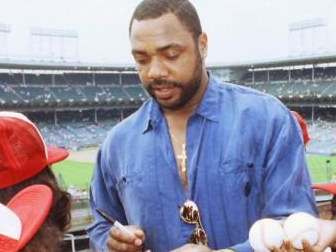 You should feel free to approach us with any problem which we can provide help for, including problems involving how you feel about your profession, your family, and your life in general. We are ready and willing to help you however we can, because we will go further as happy, healthy, and satisfied people. Our relationship will be a friendship as well as a business relationship, and we hope that over the years both will develop successfully.