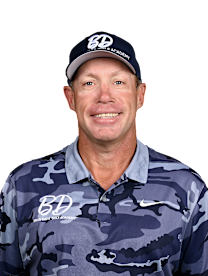 Born in London, England Brian has enjoyed a solid career on the PGA Tour. Brian's best finishes include second place finishes at the St. Jude Championship, HP Byron Nelson Championship, Verizon Heritage,Crowne Plaza Invitational at Colonial,and the Reno­Tahoe Open.

Brian continues to thrive on the PGA Tour in spite of adversity. Brian has had two skin cancers and is affiliated with The Skin Cancer Foundation, using his celebrity to educate people about the dangers of sun exposure and what role prevention can have in helping people maintain their health.

Brian's charity initiatives include the Arnold Palmer Hospital in Orlando, Fla., which treated his son Henry, who was born with kidney issues, and his daughter, Madeline, after she suffered two collapsed lungs after birth.