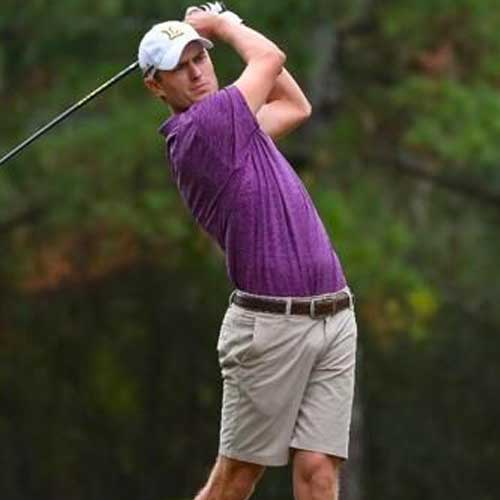 Nolan Ray is a 24-year old rising star after enjoying collegiate success at the University of Tennessee and as a red-shirt senior at Lipscomb University. Nolan's college career includes signature victories at the 2019 Tennessee State Amateur, 2019 UTSA Lone Star Invitational and 2019 Autotrader Collegiate Championship. Nolan won two of his last six NCAA Division I golf tournaments and reached the Top 25 in both the GolfWeek and GolfStat Collegiate individual rankings. Nolan finished his career at Lipscomb with a 70.4 scoring average in 2019 and qualified for the U.S. Amateur Championship (UGSA) and the Amateur Championship (R&A)

Nolan is preparing for Q-Schools with an eye to beginning his march toward the PGA Tour and Nolan just finished his first tournament on the Swing Through Tour, finishing -13 and T-2 at the Three Ridges Golf Club Classic.

Everyone agrees that the best is yet to come for this young rising star.