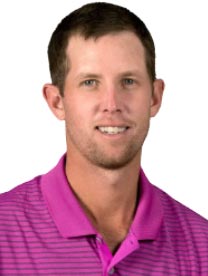 Steven Fox won the 2012 U.S. Amateur Championship in sudden death at the fabled Cherry Hill Country Club, joining a select fraternity of U.S. Amateur Champions, including Bobby Jones, Arnold Palmer, Jack Nicklaus, Phil Mickelson and Tiger Woods.
Throughout the last four years, Steven has put together quite an impressive golf resume. He won the 2011 Tennessee Match Play Championship, was awarded the Eisenhower Trophy in 2012, won the 2013 Tennessee Amateur Championship, and won the 2014 SunTrust Tennessee State Open Championship.
At 24 years old, Steven has already achieved more in golf than most professionals do in their whole careers. After enjoying a successful stint at the University of Tennessee Chattanooga, Steven turned professional and earned Conditional Status on the Web.com Tour in 2014.
"I've had a golf club in my hands since I was two years old and have yet to put it down. I am living a life most people can only dream of and I want to take advantage of each and every opportunity. I strive to be the best player- and the best person- I can be"
Steven Fox, 2012 US Amateur Champion.